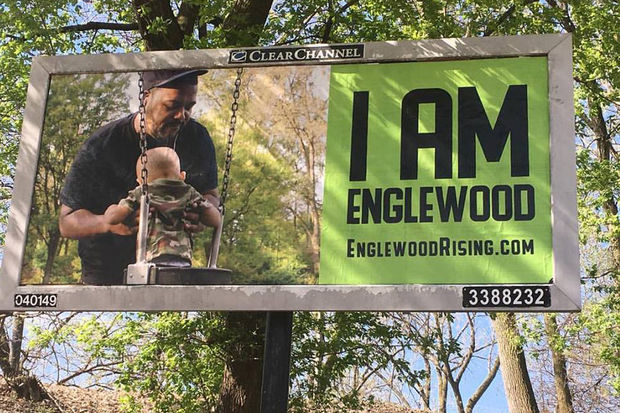 Leading Lens
"I take pictures that have an emotional impact for myself and accurately show another side of the community I love."
Photographer, Manager, and Community Activist. This fearless leader of the Englewood Arts Collective organized the group in the Summer of 2017 with a mission to unify, represent, and contribute to the creative demographic of her neighborhood. Tonika's received her BA in Journalism & Photography from Columbia College Chicago in 2003 and her MBA from National-Louis University in 2005. In 2010, she helped co-found the Resident Association of Greater Englewood (R.A.G.E), whose mission is to "mobilize people and resources to force a change in Englewood by identifying barriers, addressing them while promoting positivity through solution-based approaches." She is now the manager of R.A.G.E.
Her latest photography project, "From the INside," seeks to challenge the perpetual negative perception of Englewood as a dangerous, crime-infested community plagued with poverty by offering artistic beautiful images of happiness and normalcy from her "insider" perspective.
Her photos are also part of a new community-led rebranding campaign using the hashtag EnglewoodRising. Campaign organizers, under the Englewood Quality of Life umbrella, said they hope to create a positive change, as well as "highlight the rich history, culture and value of the Greater Englewood neighborhood."
Tonika is a energetic force in the arts community both in Englewood and throughout the Chicagoland area. Be on the lookout for her endeavors and accolades as she is constantly collaborating with various organizations and other creatives.
Click below for social media, personal website (full portfolio) and downloadable resumé. Email: tonika.johnson@gmail.com