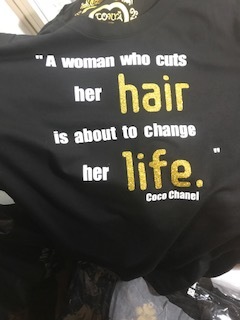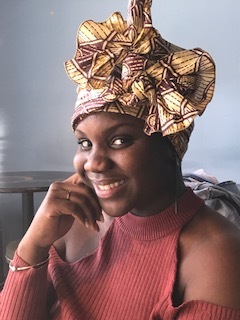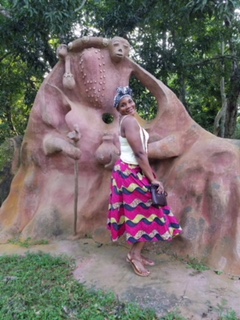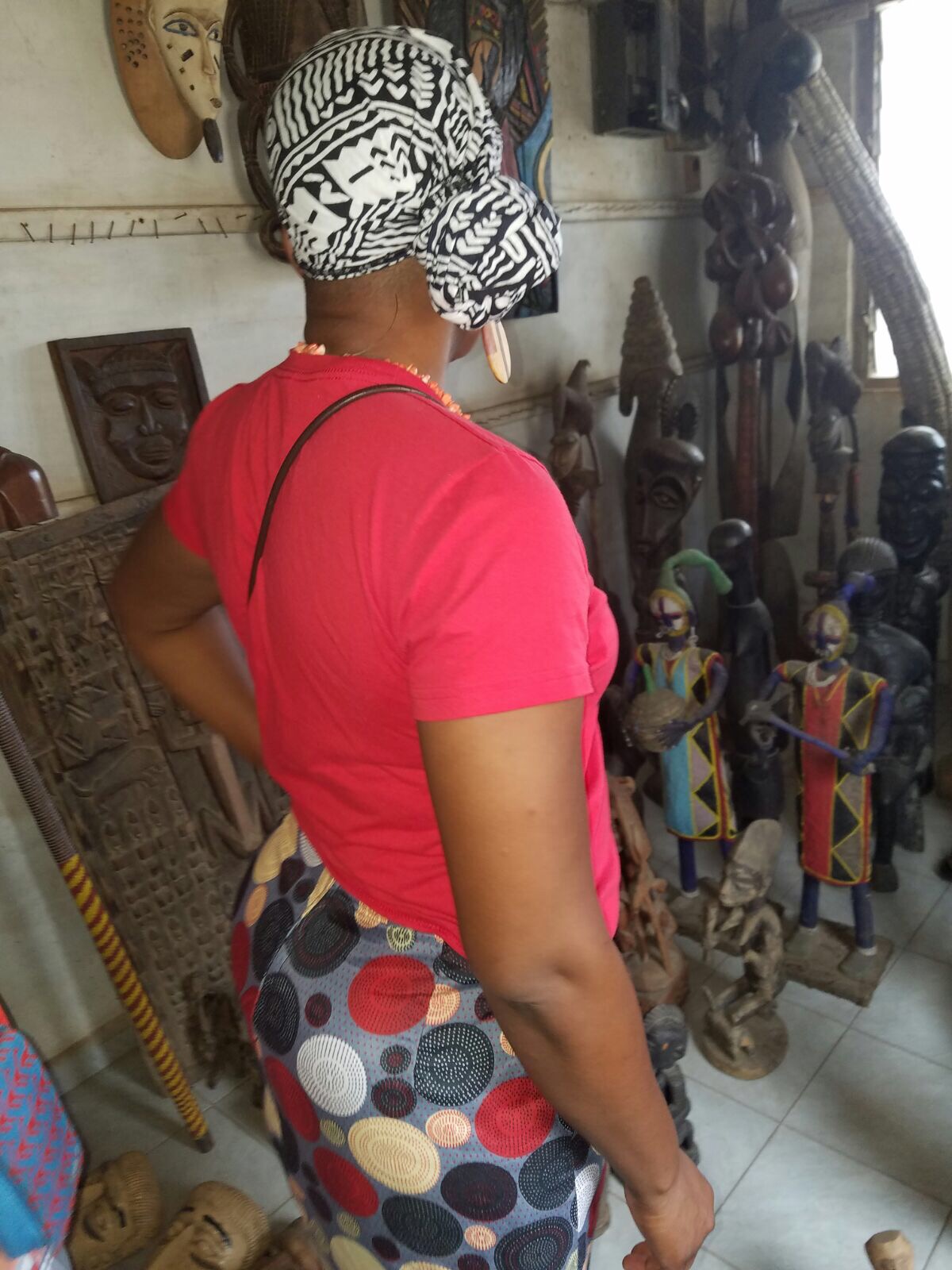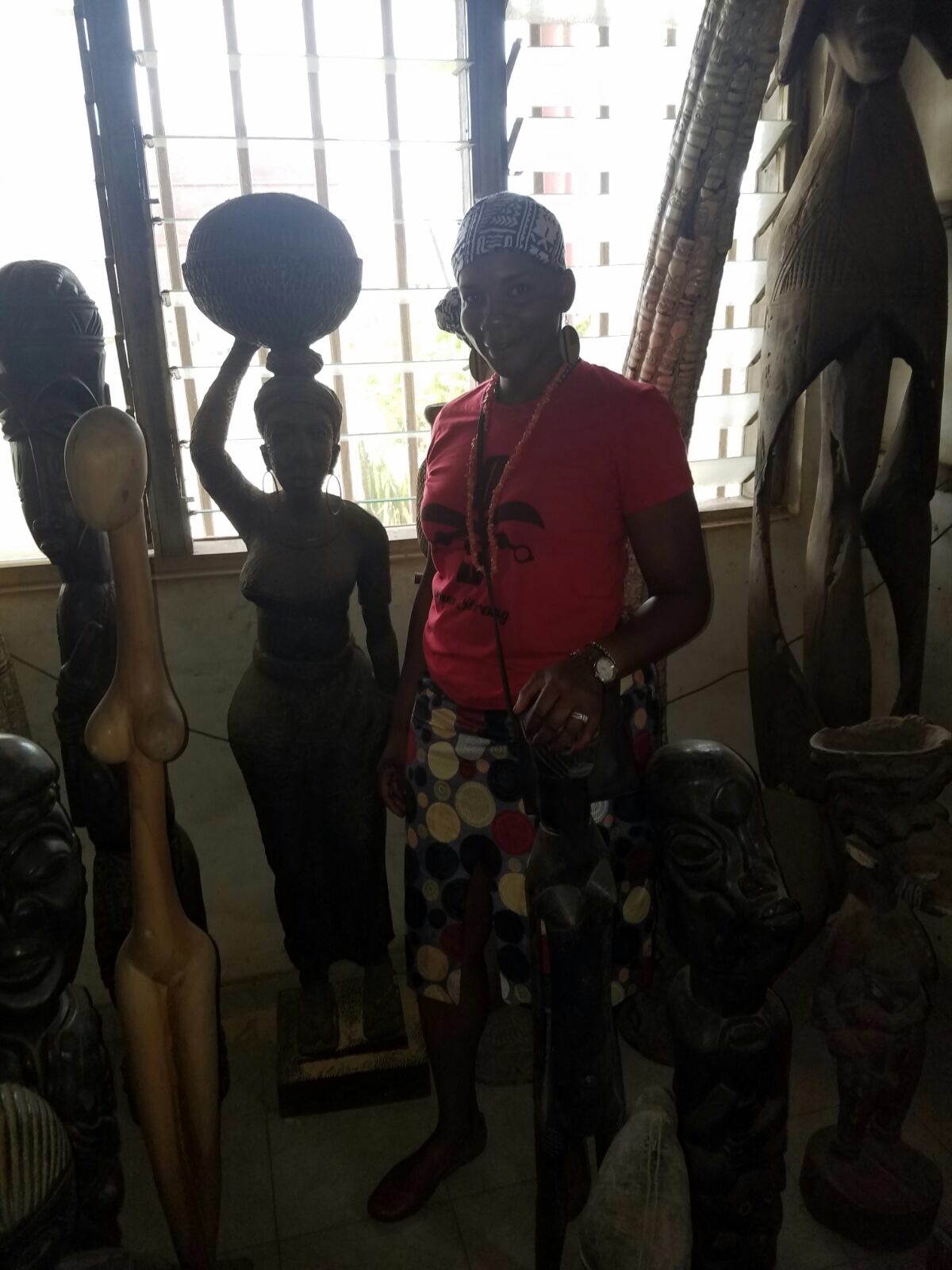 Textile Teacher
"Transforming tragedies to triumph in the Englewood community is powerful"
Business Owner, Community Builder.
Owner of Tola's Creations Inc., Tifase Ifatola is an Englewood native who has always had a love for the arts. As a child she was involved in theater, music, dancing, and modeling. These avenues allowed her to find her authentic flow in life and connect to people, particularly from a "cultural and spiritually sound" standpoint. This Creative is a proud product of her environment, as Englewood proved to have it's own unique cultural outlets, namely dance: Tifase is a former House-O-Matics performer, and has experience working with youth groups as a mentor.
Now, this working mom truly realizes the power of intentional youth-directed programming that encourages artistic expression. She's particularly invested in the positive esteem-building power that such programming can have when fused with cultural expressions that reflect inner-city youth. Tifase believes in providing "Chances to turn tragedy into triumph."
While at NIU's Center for Inner City Studies, Tifase studied the importance of solving social justice issues in communities of color. Currently she travels, networks and manages her business at home and abroad, from locations like Miami, New Orleans, Atlanta and New York all the way to Nigeria. All of this has played a major role in expanding her knowledge about African traditions and the culture of the diaspora. "When you lack funds, it forces you to create you own magic." Tifase taught herself how to become a seamstress and she attended cosmetology school. Now? She integrates African culture into fashion.
But that's not all. Her compassion for children motivates her to create and tell stories through her textile art. She collaborateswith various artists from all over Africa, providing them exposure and positive financial opportunities. Tifase's designs create a sense of pride for people of color. "When children can walk into a home and see art that looks like them and learn about creativity through the history of their people, it's rewarding."
Currently Tifase is working on establishing a community center/safe haven for Englewood youth. Programming goals include African culture, etiquette, artistic expression, meditation and lectures for adults.
Click below for social media and personal website.